AggData Integrated into Wolfram Alpha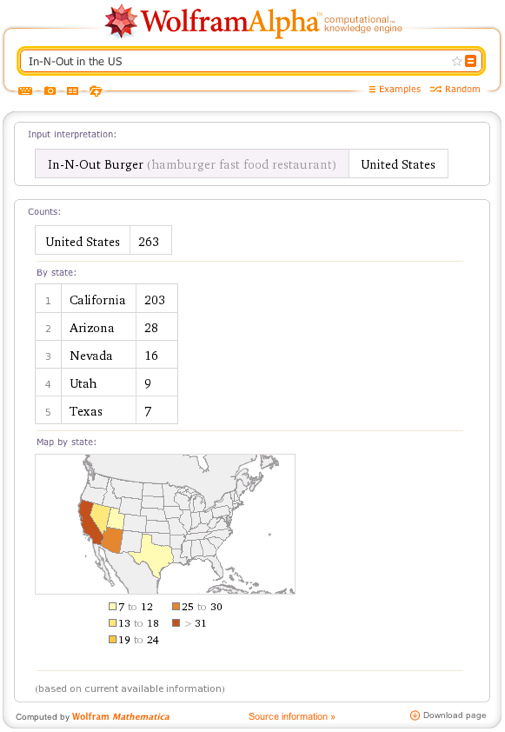 Saturday, 28 April 2012 - 03:01
We're all about providing answers here at AggData, but sometimes it's just as important to understand the questions. Wolfram|Alpha is a different type of search engine that specializes in providing factual answers and calculations to real questions, and they've recently added AggData to their vast knowledge libraries to handle location-based queries. They've written a great article about the integration over at their company blog:
FIND THE NEAREST MAJOR GAS STATION, RESTAURANT, STORE, AND MORE WITH WOLFRAM|ALPHA
We love to see our data used in such innovative and helpful ways.