August 23, 2023
SOUTHEASTERN GROCERS (SEG), parent company of Fresco y Más, Harveys Supermarket and Winn-Dixie grocery stores, announced on August 16 that it entered into definitive agreements with ALDI and Fresco Retail Group, LLC to effectuate a comprehensive strategic divestiture of its businesses. During the past year we have reported that the Company was exploring a sale and was in talks with prospective buyers. Under the proposed merger agreement, ALDI will acquire all outstanding SEG capital stock in an all-cash transaction, which encompasses all SEG grocery operations under the Winn-Dixie and Harveys Supermarket banners. This includes approximately 400 stores in Alabama, Georgia, Louisiana, Mississippi and Florida where 75% of the stores are located. Following the completion of the sale process, ALDI will serve the customers and communities of Winn-Dixie and Harveys Supermarkets through the continued operation of the banners' existing stores. The retailer will also evaluate which locations to convert to the ALDI format. For those stores that are not converted, ALDI intends for them to continue to operate as Winn-Dixie and Harveys Supermarket stores. While an Aldi store typically averages about 16,000 square feet to 17,000 square feet, a Winn-Dixie averages about 48,000 square feet and Harveys stores average 36,000 square feet.
Concurrently, SEG has agreed to divest its Fresco y Más operations. SEG anticipates that the sale of the Fresco y Más banner will be consummated in 1Q24. The Fresco y Más banner, including all 28 stores and four pharmacies, will be sold to Fresco Retail Group, LLC, an investment group strategically focused on food and grocery. Fresco Retail Group, LLC plans for all stores and pharmacies in the Fresco y Más banner to continue operating as they are presently.
The merger agreement has been approved by the holders of a majority of SEG's outstanding shares, and the merger is expected to close in 1H24, subject to regulatory approvals and customary closing conditions. SEG will continue to operate its respective banners and stores in the normal course of business up to and until the transactions are completed. Financial terms were not disclosed.
Aldi CEO Jason Hart commented on the acquisition, saying "This acquisition provides us speed to market with quality retail locations, great people and a solid core business in a region of the country, the Southeast, where we've already had and experienced significant growth and success, but we also see much more opportunity and there's much more consumer demand to meet.
"We're currently evaluating which locations we'll convert to the Aldi format to better support the communities that we've now got the opportunity to serve more closely. We're going to convert a significant amount to the Aldi format after the transaction is closed and over the course of several years. For those stores we do not convert, our intention is that a meaningful amount of those will continue to operate as Winn-Dixie and Harveys Supermarket stores."
The comment "a meaningful amount of those will continue to operate" would seem to imply the possibility of significant store divestments.
We expect the SEG stores to continue under its supply contract with C&S for the foreseeable future. SEG is C&S' largest customer with a contract that reportedly extends through 2026. We estimate SEG generates about $8 billion in revenue.
Click here to request more info.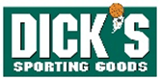 DICK'S SPORTING GOODS opened nine new House of Sport stores in July and August, joining three existing locations in Victor, NY, Knoxville, TN, and Minnetonka, MN. The new locations opened in Katy and Friendswood, TX; Davenport, IA; Champaign, IL; Chesapeake, VA; Fayetteville, NC; Latham and Johnson City, NY; and Scranton, PA. Dick's anticipates opening 75 to 100 House of Sport stores by 2027, including 20 during the next two years (the nine that opened this summer and another 13 in 2024). The 100,000 square-foot store format, House of Sport combines an extensive assortment of products with in-store experiences including a climbing wall, multiple golf bays, and multi-sport cages for baseball, softball, lacrosse, and soccer.
Click here to request a list of future openings.

According to reports, INSTACART is planning an initial public offering as soon as September and could publicly file its plans for an IPO with the U.S. SEC as soon as this week. Instacart, which had previously considered a direct listing, is instead now planning a traditional IPO on Nasdaq. The Company has declined to comment on the matter. In such a filing, Instacart will disclose new details of its finances and operations. The document will likely include only a placeholder for the terms of its offering, with the Company specifying the proposed size and price of the share sale in later filings.
According to reports, Dream on Me Industries, Inc., which purchased the buy buy Baby intellectual property at a bankruptcy auction, plans to reopen 11 stores in the Northeast as soon as this fall. The stores will be located in Amherst, NY, Braintree, MA, West Hartford, CT, Paramus, NJ, Scarsdale, NY, Bridgewater, NJ, Woodbridge, NY, Cherry Hill, NJ, Newark, DE, Rockville, MD, and Springfield, VA. Dream on Me then said it plans to reopen between 100 and 120 stores over the next one to three years. We note that Dream On Me purchased only 11 leases out of the bankruptcy estate, so suddenly growing to over 100 may seem a bit ambitious. Dream on Me's chief marketing officer, Avish Dahiya said, "We definitely see merit in expanding to that number across the U.S. Similar to what we have done in the Northeast, it will be more cluster-based versus one-off. We believe omnichannel is critical for the success of the business and stores play a role, so it's important that we have stores come in sooner than later."

Private investor Jonah Raskas, the owner of Harmon Retail Holdings, LLC (HRH) which acquired the intellectual property of the Harmon and Face Values brands at a bankruptcy auction, plans to reopen five Harmon stores in the tri-state area of New York, New Jersey and Pennsylvania, and potentially more in the future. He said, "This business never failed. This business was shut down because Bed Bath was failing. We have the luxury of deciding which stores to reopen … we have that ability to focus on the right places at the right time where the customers really want us back again."
COSTCO received approval to build a warehouse and fuel facility on a vacant property in Fruitport Township, MI. The 80-acre property is reportedly valued at $770,000. Costco currently operates 16 locations in Michigan, including three in West Michigan: Grand Rapids, Grandville, and Kalamazoo, MI.
Click here to request the list of future openings.

WALMART is investing more than $75 million in New Jersey over two years to update and remodel 11 stores. As part of the upgrades, the Company has remodeled its Secaucus location into a "flagship" store with digital touchpoints for customers to view products and services available online.

DOLLAR GENERAL opened its first ground-up dual distribution center combining the efficiencies of traditional and DG Fresh supply chain functionalities. The new facility in Blair, NE is roughly 1 million square feet and will support more than 1,000 Dollar General stores at full capacity. The Company also plans to build a 170,000 square-foot DG Fresh facility in New York to complement the Company's traditional distribution center that opened in 2019. Dollar General plans to close on the property by fall 2023 and begin construction in 2024.
CASEY'S GENERAL STORES entered into an agreement with EG GROUP to acquire 63 locations from its subsidiary EG America, LLC. The stores are located in Kentucky and Tennessee and operate under the Minit Mart and Certified Oil banners. The transaction is expected to close before year-end; details were not disclosed. This follows Casey's March 2023 acquisition of 26 Minit Mart locations from EG Group for $48 million. The sale is part of EG Group's continuing efforts to deleverage its balance sheet.

In the CHRISTMAS TREE SHOPS, DIP case, the Court issued an order converting the Chapter 11 cases to Chapter 7. The Court also appointed Joseph J. McMahon, Jr., Assistant U.S. Trustee, as Interim Trustee of the Estate.
Commenting on the proceedings, the Debtors stated: "With no ongoing business operations…and with uncertainty regarding the Debtors' ability to use cash collateral to fund the continued administration of these cases, the Debtors have no choice but to seek conversion of these cases. While the Debtors are disappointed in this outcome, they believe that there is no better alternative and that under these circumstances, conversion of these Chapter 11 cases to Chapter 7 is in the best interests of their estates and creditors."
Separately, the Court entered an order authorizing the rejection of 23 unexpired leases.
Click here to request the list of final closings.

HY-VEE opened its second Hy-Vee Health infusion clinic in Chicago, IL. The referral-based infusion clinic provides treatments for rheumatology, gastroenterology, pulmonary, neurology, dermatology, oncology, and other chronic conditions. The independent, physician-managed clinic is staffed by licensed physicians and nurse practitioners and features six semi-private infusion rooms. The Company's first infusion clinic opened earlier this year in West Des Moines, IA.

EXPRESS plans to cut 150 jobs by the end of 3Q23, according to a disclosure that accompanied its preliminary 2Q results. The layoffs predominately affected associates in the corporate office and some field leadership changes. Two C-suite leaders also left this year, including COO Matthew Moellering in May and Chief Merchandising Officer Malissa Akay in July. The Company indicated that it identified opportunities to reduce $200 million in annual expenses by 2025, including $150 million in expense reductions and $50 million in sourcing, production, and supply chain efficiencies. Management stated that the Company implemented $80 million in reductions for 2023 and $120 million for 2024, which includes $30 million from the workforce reduction.
Unicomer Group has acquired the intellectual property and domains of RADIOSHACK in about 70 countries, for an undisclosed amount. Previously in 2015, Unicomer had acquired RadioShack's brands, intellectual property, and existing franchise agreements for Central America, South America, and the Caribbean. It's unclear whether Retail Ecommerce Ventures, which acquired RadioShack's IP in late 2020, retains a stake.

LL FLOORING initiated an exploration of strategic alternatives in response to multiple inbound expressions of interest regarding a potential transaction with the Company. As part of this process, the Board will consider a wide range of options including a potential sale, merger, or other strategic transaction.
On June 26, 2023, the Board unanimously rejected an unsolicited proposal from Cabinets To Go LLC, a subsidiary of F9 Brands, to acquire all of the Company's outstanding shares at $5.76 per share, but remained open to considering a transaction that appropriately reflected the Company's value and prospects.

On August 21, FRANCHISE GROUP announced the successful completion of its acquisition by a group including members of the Company's senior management team, led by CEO Brian Kahn, in a financial partnership with a consortium that includes certain of Brian Kahn's affiliate entities, B. Riley Financial, Inc. and Irradiant Partners. As a result of the completion of the transaction, Franchise Group's common stock and preferred stock ceased trading prior to the open of market today and will be delisted from the Nasdaq Global Select Market. In connection with the transaction, Franchise Group will complete the redemption of all outstanding shares of its 7.50% Series A Cumulative Preferred Stock, par value $0.01 per share, on August 22, 2023.

The New Jersey Department of Labor ordered the shutdown of 27 BOSTON MARKET locations across the state for multiple instances of labor violations and fined the Company nearly $2.6 million. The department found after an investigation that the Company owed more than $600,000 in back wages to 314 workers, with violations including unpaid/late payments, investigation obstruction, failure to pay minimum wage, records violations, failure to pay sick leave, and failure to maintain records for sick leave.
Last month, US Foods filed a lawsuit against Boston Market in the U.S. District Court of Illinois for $11.3 million in unpaid bills. According to the lawsuit, Boston Market "began to fall significantly behind in its payment obligations to US Foods" beginning in 2022 and secured a promissory note-based payment schedule, which US Foods claims that Boston Market failed to maintain. In May, Boston Market's headquarters in Golden, CO and three remaining Colorado locations were seized for more than $300,000 in unpaid sales and payroll taxes that had accumulated over a year. Boston Market is owned by Engage Brands under the Rohan Group of Companies.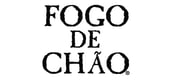 Rhône Capital sold the Brazilian steakhouse chain FOGO DE CHAO to Bain Capital Private Equity for a reported $1.10 billion, including debt. Rhône took the chain private for $560 million in 2018, and since then its financial performance improved and it has posted annual revenue growth of 15% since 2021. The sale is expected to close in September, subject to customary closing conditions. Prior to this announcement, Rhône had submitted paperwork for an IPO in late 2021, however it started exploring a sale instead after the U.S. IPO market collapsed, forcing several companies to postpone or cancel attempts to go public. Fogo operates 76 locations worldwide.
Quarterly Earnings
The below retailers recently released their earnings reports. To request more information on these companies, or to discuss the financial performance with a retail industry expert, please click here.