August 30, 2023
RITE AID has reportedly hired Guggenheim Securities and Alvarez & Marsal as financial advisors, while Kirkland & Ellis was retained as its restructuring counsel. Last week, reports indicate that Rite Aid is preparing to file for bankruptcy in the coming weeks, according to people familiar with the Company's plans.
Rite Aid has still not agreed to a settlement or accrued a liability to address thousands of state and local government opioid lawsuits (MDL 2804), while facing other state cases and a DOJ lawsuit alleging that it missed red flags and illegally filled hundreds of thousands of prescriptions for controlled substances. Any settlement for these lawsuits could be in the $1 billion range. While we had suggested that a global MDL 2804 opioid settlement could be part of any restructuring plan (potentially simplifying and shortening the process), reports indicate that a settlement agreement may not be reached before the Company files. Outstanding opioid liabilities would be treated as general unsecured claims, behind the Company's $3.20 billion in secured debt (as of June 3, 2023).
Click here to request more info.
MACY'S plans to open four new small-format stores this fall. These openings mark the first expansion of its small-format locations into the Northeast and Western regions of the U.S., with openings in Boston, Las Vegas, and San Diego. The expansion also sees its third location in the region with the recent opening in Highland, IN. The eight previous locations continue to be known as Market by Macy's, whereas the upcoming small-format stores will bear just the iconic Macy's nameplate. Macy's small-format stores are approximately 30,000 to 50,000 square feet, designed to deliver a seamless experience with well-known market brands, Macy's private brands, convenient services, local events and the latest trends, all within an easy-to-shop environment.

In our June 20 Alert, we reported that there was speculation that some of NEIMAN MARCUS' equity owners, Davison Kempner Capital Management and Sixth Street Partners were interested in exiting their investment, possibly through a public offering or a sale of the Company or parts of it. However, majority owner Pacific Investment Co. believed a turnaround was possible and wanted to maintain control. Thus, a transaction at that time did not appear imminent. With operations continuing to decline, reports now speculate that Neiman Marcus is considering a deal to sell itself to Saks Fifth Avenue (HBC L.P.). People close to the matter indicated that Neiman Marcus could be worth up to $2 billion. The Company last reported it had approximately $1.10 billion in debt plus a $900 million ABL Facility.
The Company currently operates 36 Neiman Marcus, two Bergdorf Goodman, and five Last Call stores, and generated gross merchandise sales of over $5 billion and EBTIDA of $495 million in FY22 ended July 31, 2022. However, sales and EBITDA reportedly trended sharply lower in FY23.
Click here to request more info.

SUBWAY entered into a definitive agreement to be acquired by affiliates of private equity firm Roark Capital. Financial terms of the deal were not disclosed, but published reports say the final bid from Roark Capital was roughly $9.60 billion. This is one of the largest fast food M&A deals since Roark subsidiary Inspire Brands acquired Dunkin' Brands for $11.30 billion in October 2020. Subway has more than 37,000 restaurants, including 21,000 in the U.S.
Looking ahead, Subway plans to remodel 3,600 locations across North America this year. In addition, in June 2023 the Company entered into its largest master franchise agreement with Shanghai Fu-Rui-Shi Corporate Development to expand its presence in mainland China by 4,000 stores over 20 years. Earlier this year the Company said its 2022 results exceeded projections, with eight consecutive quarters of positive comp growth and digital sales that have more than tripled since 2019.
In addition to Dunkin', Roark's Inspire Brands subsidiary owns Baskin-Robbins, Sonic, Arby's, Buffalo Wild Wings, and Jimmy John's. Under its Focus Brands subsidiary, it owns Auntie Anne's, Carvel, Cinnabon, Jamba, McAlister's, Moe's Southwest Grill, and Schlotzsky's. Roark also holds a $200 million stake in The Cheesecake Factory.
Last week, FAT BRANDS confirmed its IPO plans for the Twin Peaks brand, which it acquired in 2021 for $300 million. The exact size and timing of the offering remains to be determined based on the market, and the Company plans to remain the majority owner of the brand. The bulk of the proceeds will be used to pay down Fat Brands' debt as well as develop new Company-owned Twin Peaks locations. The Company expects to open 18 to 20 new Twin Peaks locations this year, bringing its total store count to 115, and it believes it can grow the chain to 200 locations over the next several years. To facilitate that growth, Fat Brands will look to acquire similar concepts and convert the restaurants to the Twin Peaks brand; it estimates one third to one half of future openings will be conversions. In addition, the Company expects to open more franchised Twin Peaks locations, increasing the mix of franchised stores from 70% to 80%.
BJ'S WHOLESALE CLUB will open a new club in Goodlettsville, TN in early 2024, which will be its third location in the state joining stores in La Vergne and Mt. Juliet. It will be the 244th BJ's location in the U.S.
Click here to request a list of future openings.
The UFCW, which represents 1.3 million essential workers in grocery, meatpacking, retail, and other industries across North America, released a statement against the proposed merger between ALDI and SOUTHEASTERN GROCERS. The statement read, "We are firmly against the Aldi Winn-Dixie proposed merger, and any merger that further consolidates the grocery industry, at the expense of essential workers, our communities, and customers. With food inflation at record levels, consumers need more choices, not fewer, and more food access, not less. Given the role of essential grocery workers in our communities, it is inexplicable that one would propose mergers that will lead to a loss of these critical jobs. As we have seen for decades, grocery store mergers are a clear threat to both workers and consumers." The UFCW is urging the FTC to review the merger critically.
Click here to request more info.

On August 25, Maplebear Inc. (dba INSTACART) announced that it has filed a registration statement on Form S-1 with the U.S. SEC related to a proposed IPO of its common stock. The number of shares to be offered and the price range for the proposed offering have not yet been determined. Instacart intends to list its common stock on the Nasdaq under the symbol "CART." Goldman Sachs and J.P. Morgan will act as lead book-running managers for the proposed offering.
In addition, PepsiCo agreed to purchase $175 million of the Company's Series A redeemable convertible preferred stock in a private placement.

Cencosud shared its future growth plans for THE FRESH MARKET in its 2Q23 results. According to Cencosud, The Fresh Market generated $457.1 million in sales, or 11% of Cencosud's total quarterly sales of $4.52 billion. The Fresh Market also accounted for 10.2% ($44.7 million) of Cencosud's adjusted EBITDA in the period. Increased foot traffic lifted The Fresh Market's comps by 1.2%, with online sales climbing 5.8%. Cencosud acquired a 67% stake in The Fresh Market in May 2022, in a deal valued at $676 million. Since then, The Fresh Market opened its first new store post acquisition in Carmel, IN during 2Q, and Cencosud plans to add 22 additional stores over the next 24 months. Such an expansion would increase the chain's store base by nearly 14%. The Fresh Market recently filed paperwork to renovate a former Barnes & Noble bookstore in Louisville, KY into a grocery store. The chain operates nearby locations in Louisville and Lexington, KY.

ANGELA CAPUTO'S FRESH MARKETS, a family-owned grocer based in Chicago, IL, recently opened a new location in the northwest suburb of Norridge. This is the chain's 10th Chicago-area location, operating as Caputo's. The grocer is known for its imported Italian foods, its prepared foods area, and its build-your-own pizza case. Earlier this year, Caputo's opened a new location in nearby Mount Prospect.

SPROUTS FARMERS MARKET is focusing on Central Texas for future store growth. The Company is opening its first store in Georgetown, a northern suburb of Austin. The Company is also reportedly planning a location in Williamson County in northern Austin in the coming years, and it is currently negotiating "a couple of other undisclosed sites across the region." Next month Sprouts is opening a store in the Mueller neighborhood (northeast Austin), and there are also plans for a potential shopping center in Kyle (a suburb south of Austin).
Click here to request the list of future openings.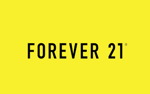 FOREVER 21 and Shein announced a joint venture partnership agreement, in which Shein will acquire about one-third interest in Sparc Group, Forever 21's parent, and Sparc will also become a minority shareholder in Shein. A joint venture between Authentic Brands Group and Simon Property Group, Sparc produces and distributes goods for seven of Authentic's brands, which in addition to Forever 21 include Aéropostale, Nautica, Lucky Brand, Brooks Brothers, Eddie Bauer and Reebok. Recent reports indicate Shein's value is about $66 billion, or a third less than a year earlier, while Authentic Brands' value is over $20 billion. Schein is privately-owned, and based in Singapore, after relocating from China; it does not currently sell goods in China, but has its manufacturing facilities located there. According to published reports, sales in 2022 were roughly $23 billion, which came largely from the U.S., Europe, and Brazil. Shein, which is seeking to go public in the U.S., is known for its e-commerce strategy, which targets young women via social media, online influencers and celebrities. Forever 21 has an extensive online presence and operates over 540 global locations, including over 400 in the U.S. The joint venture is expected to generate undefined operational synergies and enhancements. Forever 21's merchandise, including dresses, shoes, and other products, will be available on Shein's online platform, which has roughly 150 million customers. Shein gains access to more third-party brands, and the opportunity to test its product sales and returns in physical Forever 21 outlets across the U.S.

UNIQLO opened a new 8,200 square-foot store in Cherry Hill Mall in Cherry Hill, NJ on August 25. It is the chain's fifth store in New Jersey, joining existing locations at American Dream, Menlo Park, Newport Centre, Paramus Park, and Willowbrook Center. More openings are slated for this fall as part of the Company's aim to have 200 stores in North America by the end of 2027.
Click here to request the list of future openings.

ACE HARDWARE plans to open more than 170 stores by the end of the year, on top of the more than 100 opened already this year. New store growth is fueled by existing retailer members opening additional locations, competitors converting to the Ace banner, and new members opening their first Ace stores. Globally, Ace has opened more than 1,100 stores in the past five years. The Company operates over 5,800 locally owned hardware stores nationwide and across 60 countries, with global sales of $22 billion annually.

On August 21, we reported on the completion of the acquisition of FRANCHISE GROUP by members of the Company's senior management team, led by CEO Brian Kahn, in a financial partnership with a consortium that includes certain of Brian Kahn's affiliated entities, B. Riley Financial and Irradiant Partners. B. Riley Financial announced it led the equity financing to facilitate the $2.80 billion transaction, investing $216.5 million of new capital. Other institutional, financial, and strategic investors invested $280 million of additional equity capital. In addition, B. Riley and certain existing lenders provided a $600 million secured credit facility, of which a portion of the proceeds were used to finance the Company's equity investment in FRG and retire its previous $380 million credit facility.

Reports indicate that SOUTHEASTERN GROCERS (SEG) has agreed to sell its pharmacy business to CVS HEALTH and WALGREENS BOOTS ALLIANCE. In a statement to the press, senior director of Communications & Community Meredith Hurley said, "Prior to the closing of the proposed merger agreements recently announced, Southeastern Grocers has entered into agreements to transfer prescription files to certain CVS Pharmacies and Walgreens."
Last week, we reported that ALDI agreed to acquire approximately 400 Winn-Dixie and Harveys stores. SEG also plans to sell 28 Fresco y Mas stores and four pharmacies to Fresco Retail Group, LLC in 1Q24. ALDI does not operate pharmacies.
While Southeastern Grocers will continue to operate Winn-Dixie and Harveys Supermarket stores under their respective banners until the sale to Aldi closes, its pharmacy business will wind down by the end of the year. The divestment of the pharmacy business could indicate further changes being contemplated by Aldi to the acquired stores. As we have been reporting, Aldi stores are much smaller than both the Winn-Dixie and Harveys stores.
Quarterly Earnings
The below retailers recently released their earnings reports. To request more information on these companies, or to discuss the financial performance with a retail industry expert, please click here.