September 13, 2023
KROGER and ALBERTSONS announced that they have entered into an agreement with C&S WHOLESALE GROCERS for the sale of 413 stores, banners, distribution centers, offices and private label brands in connection with their proposed merger previously announced on October 14, 2022. Subject to fulfillment of customary closing conditions, including FTC and other governmental clearance, and the completion of the Kroger-Albertsons merger, C&S will pay Kroger an all-cash consideration of approximately $1.90 billion.
The agreement with C&S includes the aforementioned sale of 413 stores, eight distribution centers, two offices and five private label brands across 17 states and the District of Columbia. The agreement also includes the sale of the QFC, Mariano's and Carrs brand names and the exclusive licensing rights to the Albertsons brand name in Arizona, California, Colorado and Wyoming. Stores currently under these banners that are retained by Kroger will be re-bannered into one of the retained Kroger or Albertsons banners following the close of the transaction. In the four states where C&S will have the license to the Albertsons banner, Kroger will re-banner the retained stores following the close of the merger with Albertsons. Kroger will maintain the Albertsons banner in the remaining states. In addition, Kroger will divest the Debi Lilly Design, Primo Taglio, Open Nature, ReadyMeals and Waterfront Bistro private label brands. All fuel centers and pharmacies associated with the divested stores will remain with the stores and continue to operate.
Prior to the closing, Kroger may, in connection with securing FTC and other governmental clearance, require C&S to purchase up to an additional 237 stores in certain geographies. If additional stores are added to the transaction, C&S will pay to Kroger additional cash consideration based upon an undisclosed agreed upon formula.
As a result of the comprehensive divestiture plan announced with C&S, Kroger has exercised its right under the merger agreement to sell what would have been the SpinCo business to C&S. Consequently, the spin-off previously contemplated by Kroger and Albertsons Cos. is no longer a requirement under the merger agreement and will no longer be pursued.
Kroger and Albertsons noted their merger remains on track to close in early 2024, subject to the receipt of required regulatory clearance and other customary closing conditions.
Click here to request more info.
In the PARTY CITY, DIP case, the Court issued an order confirming the Plan of Reorganization. The Debtors stated: "The Plan deleverages the Debtors' balance sheet while right-sizing their retail operations through the disposition and renegotiation of leases. Specifically, the Plan provides for: (a) the equitization of $911.7 million of Secured Notes Claims; (b) the conversion of DIP claims into $149.9 million of New Second Lien Notes and 69.83% of New Common Stock; (c) the establishment and funding of a GUC Trust to provide meaningful recoveries to general unsecured creditors with the Creditors' Committee's support; (d) a new ABL Exit Facility ($545 million of ABL revolving loans and $17.1 million of ABL FILO loans, which mature five years from the effective date) provided by 100% of the Prepetition ABL Lenders; and (e) a fully backstopped $75 million new money investment through a rights offering to fund distributions under the Plan and the Reorganized Debtors' business on a go-forward basis. Following consummation of the Plan, the Debtors will have no secured debt maturities until 2028 and reduce their annual cash interest burden by $90 million. Importantly, among other benefits, the restructuring transactions will allow the Debtors' operations to continue in the ordinary course, enable the Debtors to grow by optimizing their retail store footprint, and preserve thousands of jobs for the Debtors' employees."
The $75 million rights offering is fully backstopped to ensure the Debtors receive the capital that is contemplated. If the rights offering is not consummated, the Debtors will be obligated, under certain circumstances, to pay $7.5 million in cash to certain commitment parties.

PRICESMART opened its newest warehouse club in Medellin, Colombia on September 1, bringing its total number of warehouse clubs in operation to 52. The El Poblado club is the second in Medellin and 10th overall in Colombia.

H-E-B opened a 100,000 square-foot e-commerce fulfillment center in Katy, TX, nearly double the size of previously opened ones. It will support the Company's curbside and home delivery offerings in the Houston area. The Company now operates seven e-commerce fulfillment centers snice debuting its first in 2018 and plans to open more facilities throughout its home state.
Click here to request a list of future openings.
Zellers announced it would open pop-up shops in all remaining HUDSON'S BAY locations across the country ahead of the holiday season. Currently, Zellers operates 24 in-store shops and 22 pop-up shops that opened earlier this year. In addition, a new Zellers in-store shop will open in Brampton, ON on September 27.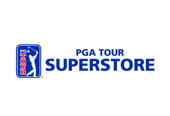 PGA TOUR SUPERSTORE is opening a 37,000 square-foot store in the Lincoln Park neighborhood of Chicago, IL this coming weekend. This will be its fifth location in the Chicago area, its most in one metro U.S. market. PGA aims to have 66 stores nationwide by year end, with eight openings in 2023 and another eight in 2024.
Click here to request a list of future openings.

RH announced its intention to reimagine and restore One Ocean Drive, Miami Beach, submitting a request for proposal (RFP) and formally entering the bidding process for a long-term lease of this public property. The Company outlined its vision for the property as follows:
replacing the existing 77,000 square-foot surface parking lot with a 94,000 square-foot at-grade public park
expanding the green space from 8% to 82% of the property, and creating a 17,000 square-foot Public Sculpture Garden
proposing two low rise, small building footprints that cover 16% of the 180,000 square-foot site
The Company expects to spend $150 to $170 million, inclusive of an estimated $50 million in public benefits. The Company is seeking a 30-year lease term with a starting base rent of $7 million, increasing a minimum of 3% annually, resulting in $333 million over the term of the lease.
KROGER announced an agreement in principle with plaintiffs to settle the majority of opioid claims that have been or could be brought against the Company by states, subdivisions, and Native American tribes. Along with the execution of certain non-monetary conditions that remain in discussion, Kroger has agreed to pay up to $1.20 billion to states and subdivisions and $36 million to Native American tribes in funding for abatement efforts (both to be paid over 11 years in equal installments), and $177 million to cover attorneys' fees and costs (to be paid over six years in equal installments). Initial payments would begin in December 2023. Kroger is recognizing a $1.40 billion charge during 2Q23.

DISTRICT TACO signed a 10-unit development agreement with D3 Tacos LLC to bring new locations to Hudson County, NJ and Richmond and Kings Counties, NY. This will be the chain's first locations in both states. District Taco operates 14 locations in the Washington D.C. and Philadelphia, PA metro areas.
Quarterly Earnings
The below retailers recently released their earnings reports. To request more information on these companies, or to discuss the financial performance with a retail industry expert, please click here.