September 6, 2023

J.C. PENNEY plans to spend more than $1 billion by the end of 2025 to remodel its stores, upgrade its online shopping capabilities, and improve its supply chain network. This amount would annually average about 35% above the $246 million the Company spent on Capex in FY22, which was 3.2% of sales, while the capex amount in FY21 was just $76 million, or 1% of sales. CEO Marc Rosen, who took the position in November 2021 and previously served in a similar capacity at Levi Strauss and Walmart, says the chain will focus on its core lower and middle-income shoppers with affordable fashion and housewares. Under its latest remodeling efforts, about 100 stores have been refurbished. The Company aims to remodel 50 to 100 stores each year. However, J.C. Penney has fallen behind its competitors that have invested heavily in not only their stores but also their online presence. The Company's core customer is also more vulnerable to economic headwinds; Rosen said Penney's customers are spending $700 more per month than two years ago just for basic necessities, like rent, gas and food. He noted they're seeking competitive prices as well as a good shopping experience, which could provide them with an opportunity to capture sales from higher-price alternatives. After Sephora left the chain to build its partnership with Kohl's, the Company has been rebuilding new beauty departments. The Company also needs to do more to attract new, younger customers.

Sycamore Partners announced the formation of KNITWELL GROUP, a new holding company comprising apparel brands Ann Taylor, LOFT, and Talbots. Together, these brands generate more than $3 billion in annual sales. The Company will also continue to provide oversight and shared services to Lane Bryant. Lizanne Kindler, current CEO of Talbots, will lead KnitWell Group as executive chair and CEO.

FAREWAY STORES is moving its corporate headquarters from Boone, IA to Johnston, IA, beginning May 2024. The move will bring around 100 employees to a 42,000 square-foot facility in Johnston and will allow the Company to continue its expansion plans. Currently, Fareway's corporate office is split between two separate spaces, and the new facility will allow all corporate employees to be under one roof.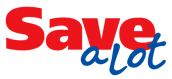 SAVE-A-LOT completed remodels of stores in Lewiston, ME and Bridgeport, CT on September 1 and September 2, respectively. The stores feature new decor and lighting, fresh interior and exterior paint, and updated signage. The remodels are part of the Company's ongoing modernization of its stores nationwide. The new store design is a contemporary evolution of the brand based on customer and employee feedback, and each local store will carry an assortment of regional products.

GROCERY OUTLET opened its first location in Las Vegas, NV on August 31. This is the Company's 450th store nationwide and first in Southern Nevada; there are also 11 locations in Northern Nevada. The Company does not currently plan to add more stores in Southern Nevada, but said "expansion is never out of the question."

LUNDS & BYERLYS plans to open a 44,600 square-foot location in Apple Valley, MN on September 14. The location includes L&B Kitchen, which features prepared foods such as a build-your-own taco bar, create-your-own wok bar, as well as sushi, salad, and hot food bars. The location also features a Caribou Coffee. The Company operates 28 other locations throughout the region.

SCHEELS plans to open a store in Chandler, AZ on September 30, which will be its first location in Arizona. The new store will take over a former Nordstrom at the Chandler Fashion Center that closed in 2020. The location will include 75 specialty shops, a ferris wheel, an aquarium, a shooting gallery, a golf simulator, a baseball simulator, a cafe, a candy store, and a bowling alley.
Click here to request a sample list of future openings.

BASS PRO SHOPS plans to open a new 130,000 square-foot Outdoor World in Loveland, CO in late 2025. This will be the sixth Bass Pro location in Colorado, joining two Bass Pro and three Cabela's.

In the DAVID'S BRIDAL, DIP case, the Court issued an order authorizing the dismissal of the Chapter 11 cases. Separately, the Court issued an order authorizing the rejection of 17 unexpired leases.
Click here to request more info.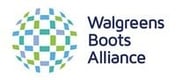 WALGREENS BOOTS ALLIANCE unexpectedly departed ways with its CEO Rosalind Brewer, who arrived just over two years ago. The Company appointed board member Ginger Graham as interim CEO as it searches for a permanent replacement. The executive change would seem to reflect the shift in focus to growing its primary care business, while closing hundreds of its retail stores. Accordingly, it seems the Company is looking for a leader with greater healthcare industry depth; Graham has held leadership positions across the healthcare industry, including as president of biopharmaceutical company Amylin Pharmaceuticals. Retail performance has eroded significantly in recent quarters, largely reflecting industry trends including reduced pharmacy reimbursement rates, higher labor and shrink costs and lower COVID-related revenue. Reflecting the news and its eroding performance, Walgreens shares traded Friday at a 52-week low of below $24 per share.
As for Brewer, there are numerous open retail CEO spots, including at Rite Aid, or at least for the time being given the rumors swirling around Rite Aid's possible bankruptcy.
Quarterly Earnings
The below retailers recently released their earnings reports. To request more information on these companies, or to discuss the financial performance with a retail industry expert, please click here.